PROJECT OVERVIEW
Highly transparent Silicone parts
We know each other in May 2018 by our Ms Della. The customer have a project need with silicone parts to assembly. They find us and let us help for this project.
1.It is high transparent silicone parts. We use the LFGB material to make. We make the samples tooling first and make them well.
2.We let our clients send their assembly plastic products to us also,when we make the mass production silicone parts. We try assembly 10 pcs each to confirm all the silicone parts can fit the assembly when they arrive the clients factory.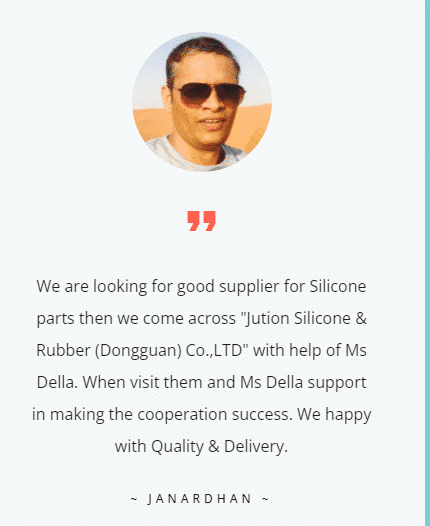 We are looking for good supplier for Silicone parts then we come across "Jution Silicone & Rubber (Dongguan) Co.,LTD" with help of Ms Della. When visit them and Ms Della support in making the cooperation success. We happy with Quality & Delivery.
Related Product
TECHNICAL CAPABILITIES