How safe is using food-grade silicone in baking and high temperatures?
Silicone baking molds are microwave-safe, freezer-safe, and oven-safe. From 1979, the FDA deemed silicone safe to be used for cooking and everyday usage. Temperature changes will not cause food-grade silicone to leach into foods, despite common consumer concerns.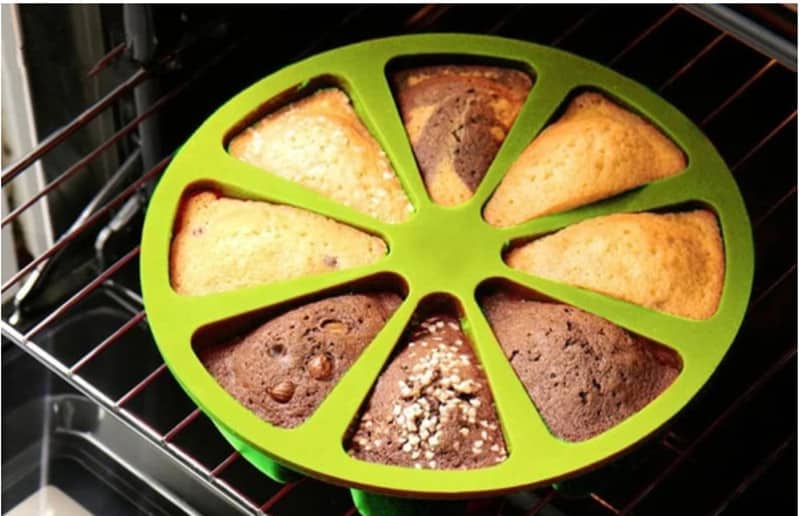 Silicone has low toxicity and high heat resistance. This makes it a wonderful compound for use in sealants for watertight containers like fish tanks as well as plumbing pipes. The food Grade Silicone material meets FDA and EU requirements for food contact and safety.
Food-grade silicone is a type of silicone that is safe for use with foods. Silicone is used frequently in making molds to use for food that begins as liquids and solidifies. It is non-toxic; does not stain food, dishes or cookware; is easily removed from cast objects; and is safe for use on various plastic objects.
Food-grade silicone is a non-toxic type of silicone that doesn't contain any chemical fillers or by-products, making it safe for use with food.
More About Food Grade Silicone
Silicon, the naturally occurring chemical element that makes up silicone, is a metalloid, which means it has properties of both metals and non-metals and is the second most abundant element in the earth's crust, after oxygen.
Silicone rubber is inert. It does not emit fumes of any sort, leach into food, or pose any health risks according to the FDA. Experts consider it non-reactive and a good choice when looking for low-risk cookware. If you are concerned about the possibilities of long-term use of silicone bakeware, consider confining your use to spatulas, trivets and other items that are not exposed to heat on a consistent basis. If you do use silicone pans, you should also keep in mind that they should be placed on a firm surface, like a cookie sheet, when baking. Lifting a flexible pan from the oven can leave you with burns and a cake on the floor rather than your table.
Silicone products are resistant to high and low temperatures and can be used over a wide range of temperatures. The conventional temperature range of -40 ~ 230 degrees within the long-term use. They are also soft and comfortable, environmentally friendly, non-toxic, and degradable. The food-grade silicone material is soft and comfortable, environmentally friendly, non-toxic, and degradable. They are also, Lead, Reach, BPA, PVC Free.
The silicone cake mold made by FDA of LFGB Silicone. Should be safe for food and microwave-safe, freezer-safe, and oven-safe.
From the above information, we can answer that: Is food-grade silicone baking mold safe?  Yes, it is when it is made with FDA-approved material. ZSR Group has rich experience in producing Custom silicone products with FDA or LFGB-approved standards. We have the FDA register list number 3011147430.
Any custom-molded Silicone products or Silicone projects that need technical support, please contact us.
Z.S.R International Group(Hong Kong) co., Limited, is a one-stop supplier for molded silicone products and silicone products molding solution provider in the consumer products field. We offer OEM services from product design to Silicone products contact manufacturing. We have the capability for LSR molded silicone products, solid silicone molded products, molded silicone multi-colored products. We also can custom molded silicone, custom molded LSR, custom molded dripping injection dispensing (co-injection) silicone multi-colored products, custom tooling.