Silicone Collapsible Products For Anyone Need More Space Or Travelling Used -for You
Collapsible, as a feature of silicone products, is currently widely used in our life for easy storage and traveling used.
As a home and houseware brand of outdoor products brand, do you know what kind of collapsible products are used in Silicone industry? 
Please see the following guidance for Collapsible used in the Silicone industry.------Just For you!
1. Easy storage:
1.1: Collapsible storage bins/Tube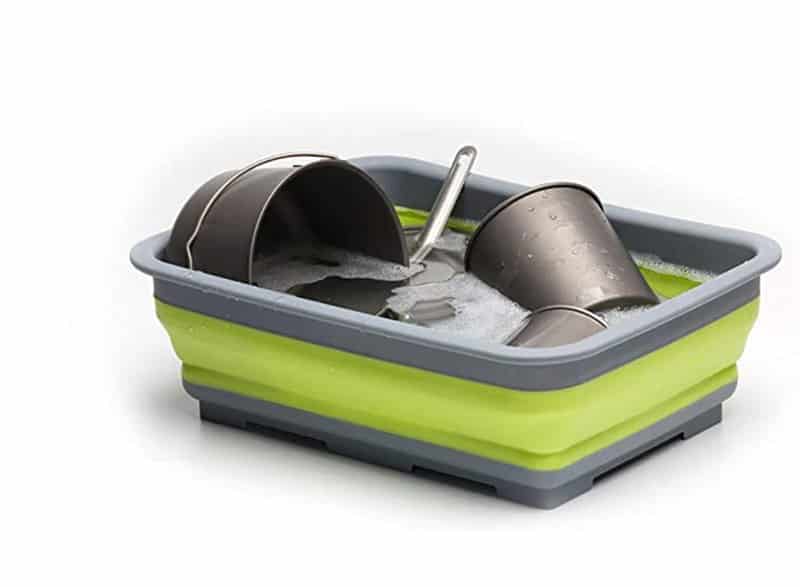 Space-saving: a collapsible sink for dishes while camping or collapsible storage basin.
Multi-use: indoor or outdoor use. Used as a washtub, ice bucket for drinks, or storage container.
Durable: dishwasher safe. Made with safe silicone material with a thermoplastic rim and base.
Multi-purpose: Storage container for items while camping, boating, picnics or tailgating, etc.

1.2: Collapsible storage baskets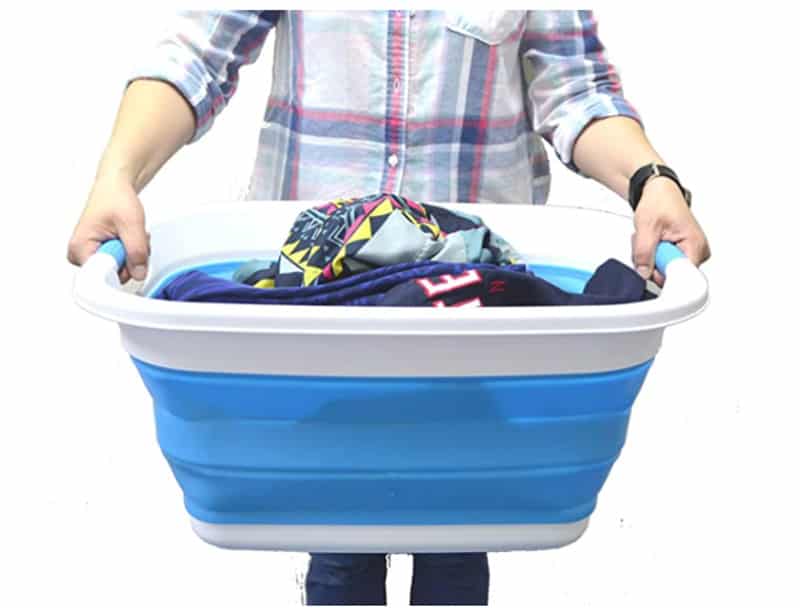 BPA Free

User friendly by simply pop-up to open when using and collapses to flat for space-saving
Space-saving with Expanded size: 21.2 x 16.1 x 10.2(h) inches and its height just 3 inches after folds, save over 70% space when storage
Comfort grip handles for easy carry
Perfect for icing beverages, bathing pets, soaking & hauling laundry and storage container for toys, clothes and keep in the trunk of your car
1.3: Collapsible Storage Containers/Box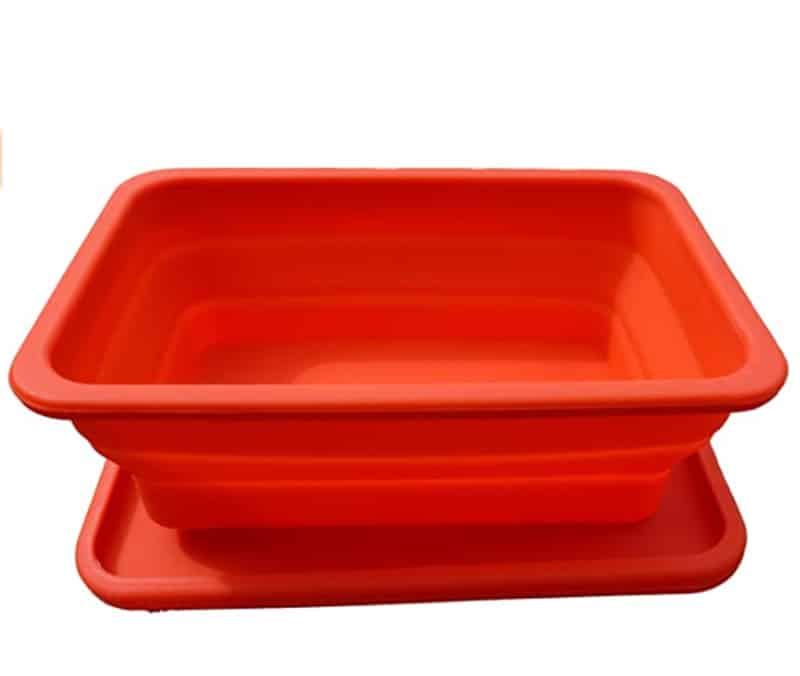 SPACE-SAVING: Folds to a third of its size when not in use.
VERSATILE: Can go from Freezer to Oven or Microwave. High and Low temperature resistant from 230 °C to -40 °C. Dishwasher safe.
SMART DESIGN: A wireframe around the top makes it easier to hold and transport its contents. Non-stick making it easier to clean.
SAFE: 100% approved food grade silicone including lid. BPA Free. Plastic Free.
Great Travel Container for Motorhome, Boat, Camping, Hiking, Picnics & Home.
1.4: Collapsible Storage Bowl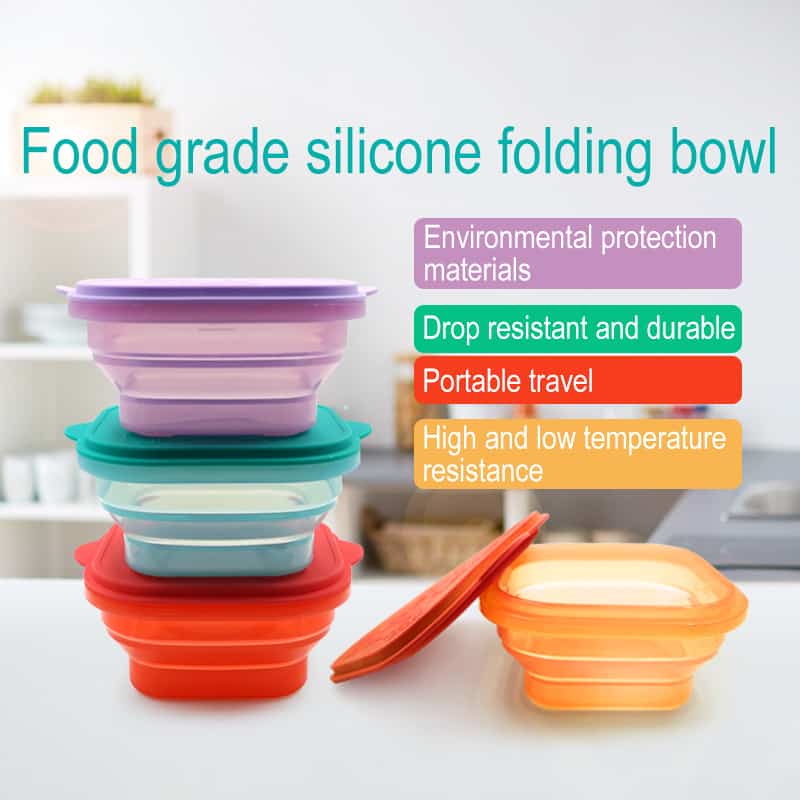 Silicone containers are crystal clear with no fillers, polymers and colors, state-of-the-art, carefully curated incorporating the newest and safest materials for food safety that have passed strict national and international standards
Plastic-free, BPA-free, Latex-free, PVC-free, Eco-friendly, Non-toxic Platinum-grade Silicone Bowl
Far superior tenacity and solidity of construction compared to other available silicone containers
Get your food ready in minutes from freezer to microwave! Best for Lunch, Salad, Storage, Camping, Travel. Use for almost anything and everything in the kitchen and beyond!
1.5: Collapsible Trash Can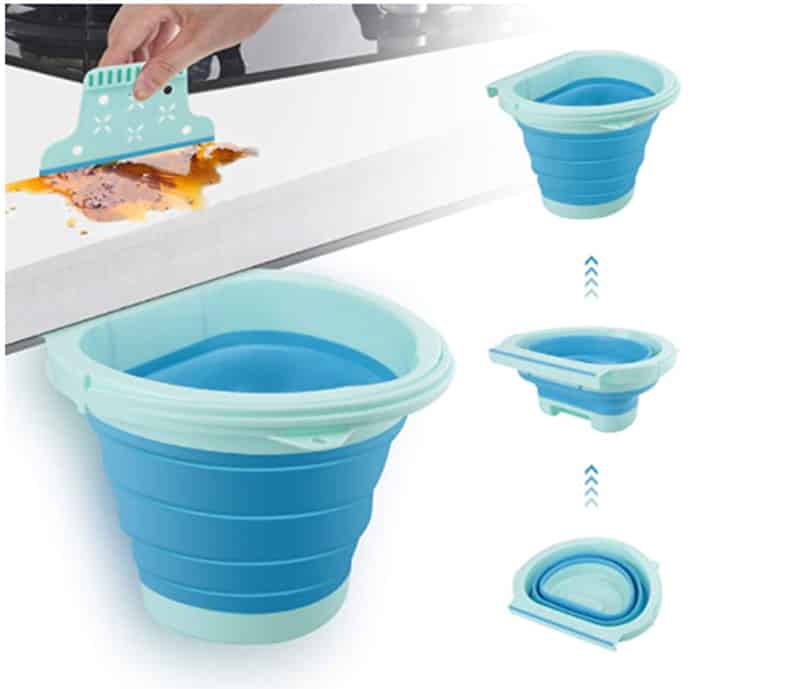 This kitchen trash can features a new creative hanging folding design that saves more space. And you don't have to bend down to throw garbage. (Applies to kitchen cabinets less than 2 cm thick) It can be moved at any time, which is very convenient.
The trash can is made of silica gel materials, it can support more than 5kg weight. You don't have to worry about it falling off. Easy to open and close. When not in use, you can fold it up and open it when you use it.
This garbage can is not only suitable for the kitchen, but also for the bedroom, bathroom, office, bathroom and car. It can be anywhere you want. It can also be used as a storage place for kitchen utensils and small items.
1. Hold the inside of the bucket with one hand and pull the side up, 2. Put on a garbage bag, 3. Hang on the cabinet door, 4. Done.
1.6: Collapsible Bucket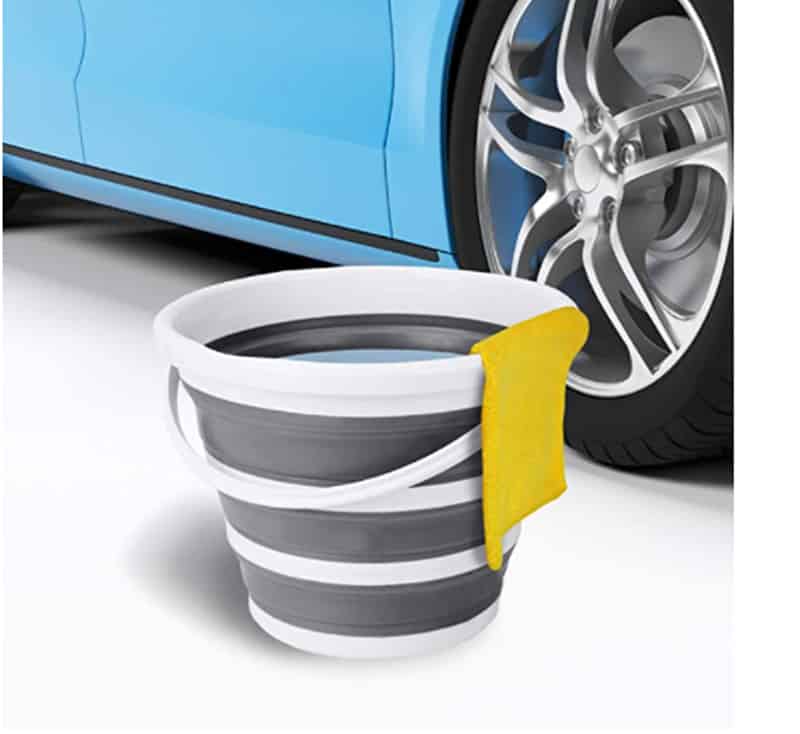 Multipurpose bucket can be used around the house, in the kitchen, laundry room or garage; You can also take it outside to the beach, camping, fishing or BBQ
Bucket locks in place when in use; Collapses back down with ease
Convenient, sturdy handle for easy carrying
Made of durable and safe polypropylene and Silicone material
1.7: Collapsible Colander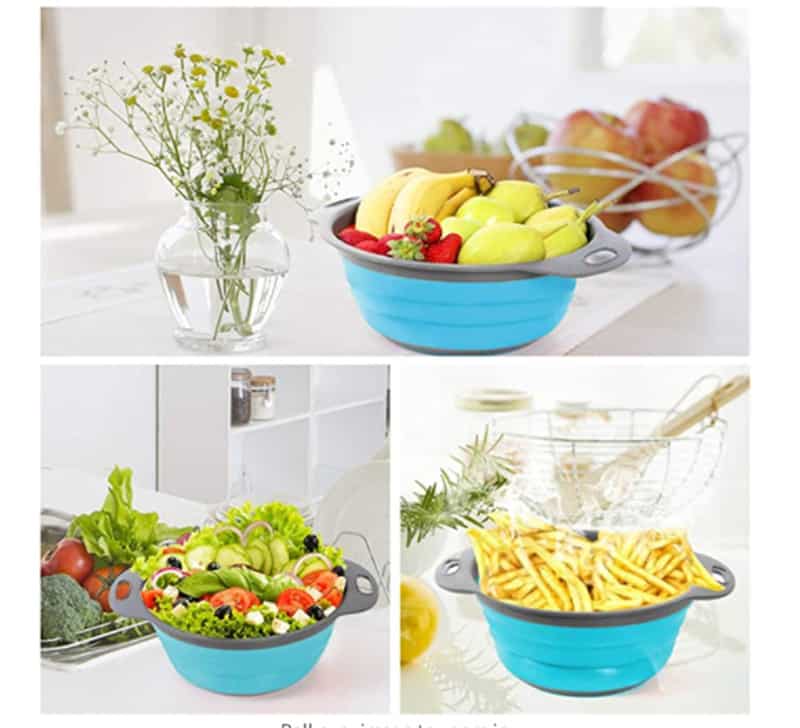 EASY TO USE: Suitable for most sink shapes and sizes, non-slip handle to ensure safety, can be used in the sink or independently used on the counter or table, moreover, used as a fruit butterfly after being folded, which is multi-purpose!
FOLDABLE AND SPACE-SAVING: Colanders can be folded to less than 2 inches and stored anywhere, even in a drawer, making the kitchen more concise, it is also an ideal choice for picnics and outdoor activities.
HEALTHY SILICONE MATERIAL: Made of environmentally friendly rubber and plastic materials, safe to use in the dishwasher, the heat-resistant temperature is up to 230ºF and it can be quickly immersed in boiling hot water, holes at the bottom can drain excess water, oil or unhealthy fat
1.8: Silicone Collapsible Funnel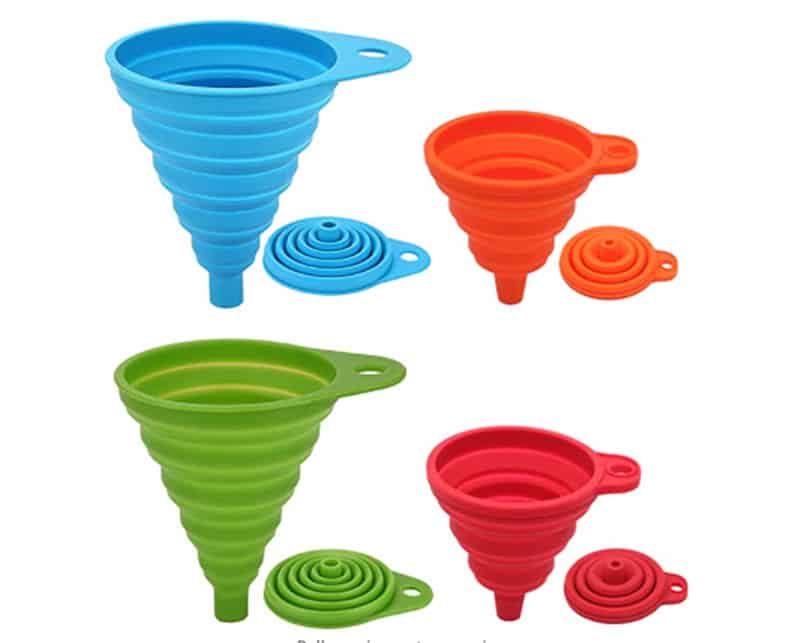 FOOD GRADE MATERIAL: 100% food grade silicone funnel for kitchen use. Flexible kitchen funnel set. Heat -40°C to 250°C.
ASSORTED SIZES & COLORS: 2pcs Large funnel and 2pcs Small funnel in different colors (Blue, Green, Red, Orange). Silicone collapsible funnel large and mini dimension can meet all of your need.
SPACE SAVER IN KITCHEN: Foldable design, expand to use, collapsible to store the rubber funnels. You can hang on the wall or put away in a drawer. All 4 silicone folding funnels take up less room then 1 regular.
EASY TO USE & STORE: This kitchen gadgets funnel convenient for anyone in the family to use. Easy to wash and use even from oil with warm water and add little soap or put it in the dishwasher.
2. Products for Travelling:
2.1: Collapsible water bottle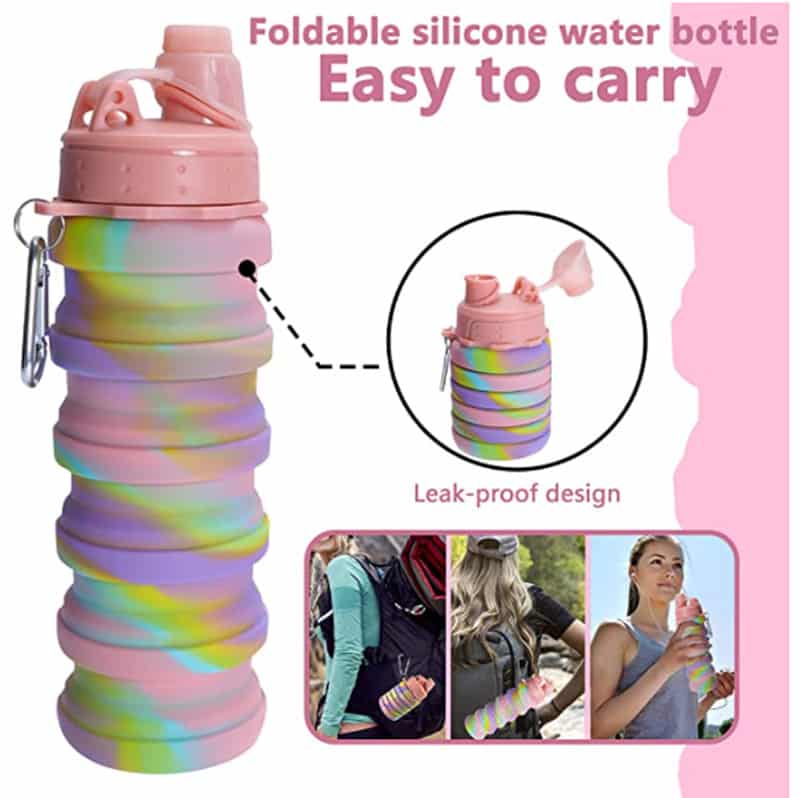 EASY TO CARRY:Foldable water bottles, Lightweight and foldable design with hook, folding design allows you to store quickly and easily when you are traveling or taking risks.
PREMIUM MATERIAL: BPA Free, It is made of food-grade silicone, which is safe and durable to use.
DURABLE: The anti drop silicone body ensures that you keep moisture during travel or activities.
ELABORATE PATTERN: Colorful water bottles make you the most eye-catching and special one everywhere.
APPLICABLE TO ALL SCENARIOS: Folding water bottle can be used for office, outdoor camping, backpacking, travel, road travel and so on!
2.2: Collapsible Cookware & Dinnerware -Collapsible cooking pots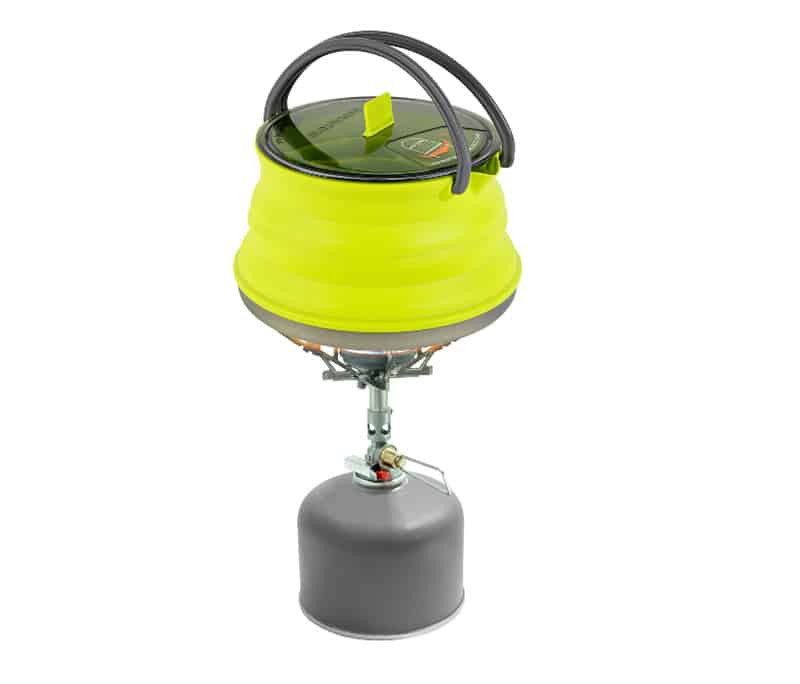 Pot bottom is 304 food grade stainless steel and body is BPA free silicone, fast thermal conductivity; high temperature resistant, rustless, and boiling water has no odd taste; Heat insulation handle, anti-scald and antiskid; Comes with a sealed and high transparency lid, knowing the water is boiling without opening the lid, also keeps out dirt and debris; Double-sided scale design, remind you the water level
Collapsible and easy to use as well as lightweight, a necessity for camping equipment. The body is made of food grade silicone, super light soft and foldable, fits easily into any pocket of your backpack, and can be used over and over again. Perfect for long hikes and camping
Great camping kitchen equipment, Suitable for a variety of burners, it can be used over a open fire, camp stove, conventional stove, gas stove, spider stove, induction cooktops and alcohol lamp. Fashion green color, matches tent perfectly. Great for motor home and car camping as well
304 food grade stainless steel, fast thermal conductivity, it is as fast as a teapot on your stove at home, pretty fast. You can even heat boiled eggs in it. The spout is open, filling with water without opening the lid
2.3: Collapsible Steamer & Strainer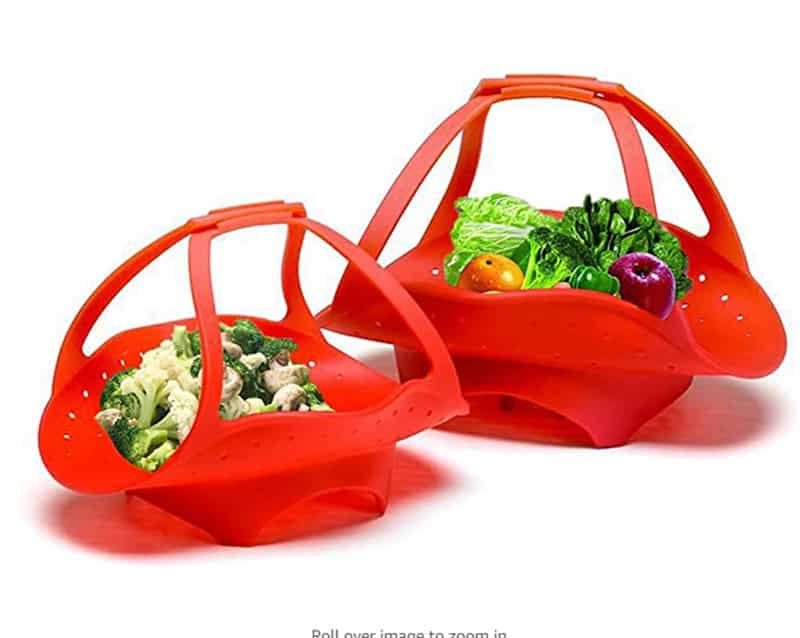 Use for steaming all kinds of vegetables, fish & more
Secure-lock handles fit under lid while cooking, and hook into feet for easy storage
Raised feet protect food from boiling water
Pleated design accommodates different cooker sizes
Allows you to safely & easily lift food from instant pot after cooking
Made from Bpa-free Silicone; Heat resistant to 450° F (232° C)
Dishwasher Safe,Makes cleanup easy
2.4: Pets Collapsible Travel Non-Skid Silicone Dog & Cat Bowl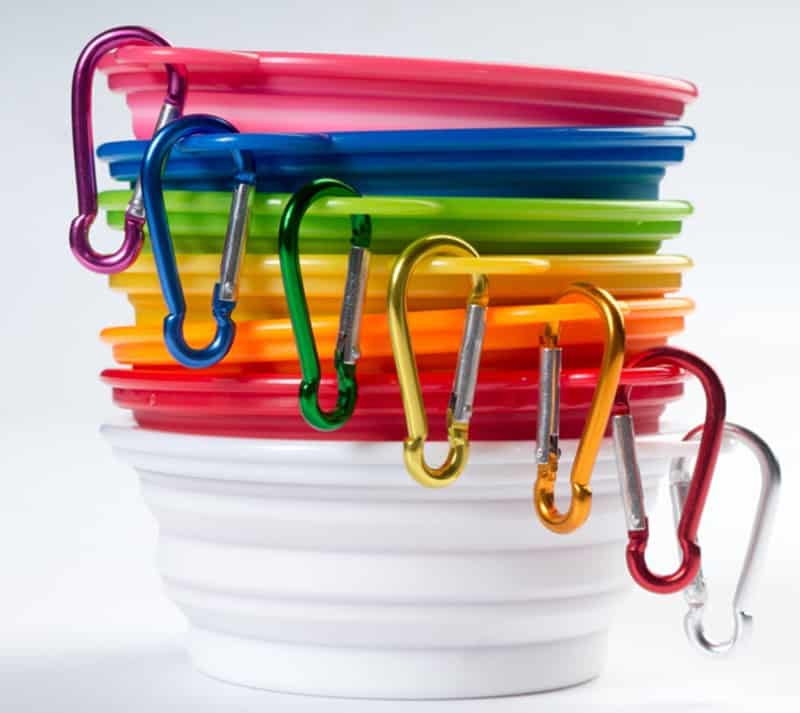 The collapsible pets bowls for travel made of premium approved silicone. BPA free, Non-toxic, non-allergenic and safe for all pets!
Simply Pop-Up and then fold away. Great for small & medium dogs and other small pets or animals, like cats, teals, chicks, rabbits and more.
The durable callapsible bowl can be rinsed or wiped clean after use. Also the pet food bowl is greater longevity over other similar products.
The Bowls include color-matching carabiners. You can clip it or collapse it to your backpack, purse, dog travel crate, dog training leash or collapse flat for your pocket, stroller, glove box and more! Terrific pet supplies for pet water bowl or pet travel bowl.
2.5: Collapsible travel mug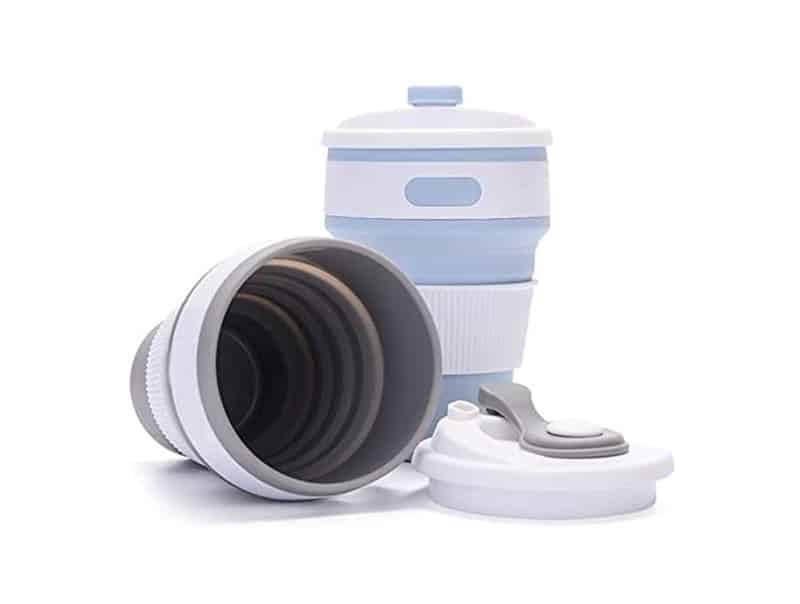 This Collapsible travel mug fits well in your pocket and bag.
Made of 100% food-grade liquid silicone materials and plastic lid, non-toxic, no odor and BPA Free.
A Small and Lightweight cup for Travel.
Temperature range from -58℉ to 392℉(-50℃ to 200℃), suitable for cold drinks, tea, coffee and other beverages.
This cup can be a fantastic office coffee cup, portable camping cup and collasible school cup for kids. It is durable and reusable, avoiding lots of disposable waste.
2.6: Collapsible baby bottle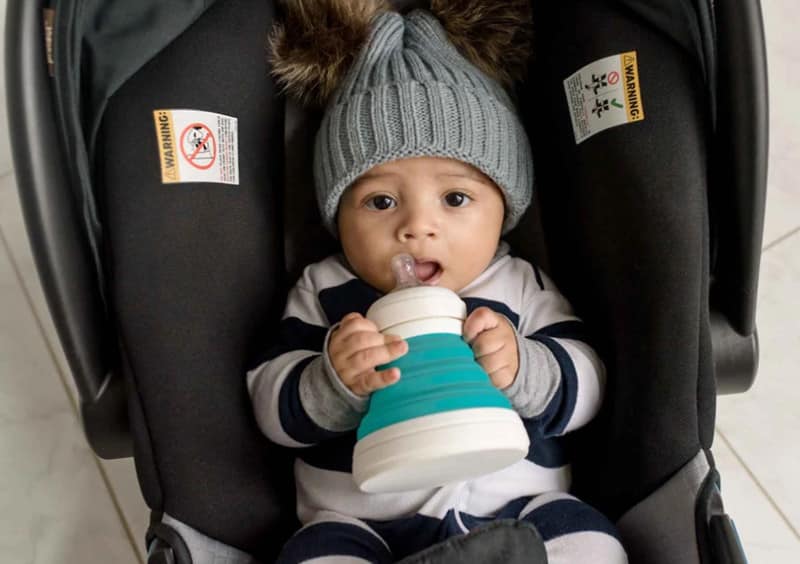 The wide base of the Collapsabottle and Collapsacup is sturdy & spill-resistant, meaning less mess and reduced clean-up.
Made with 100% food-grade silicone that is mold-resistant, dishwasher safe, and BPA / PVC / lead / phthalate-free.
2.7: Collapsible baby cups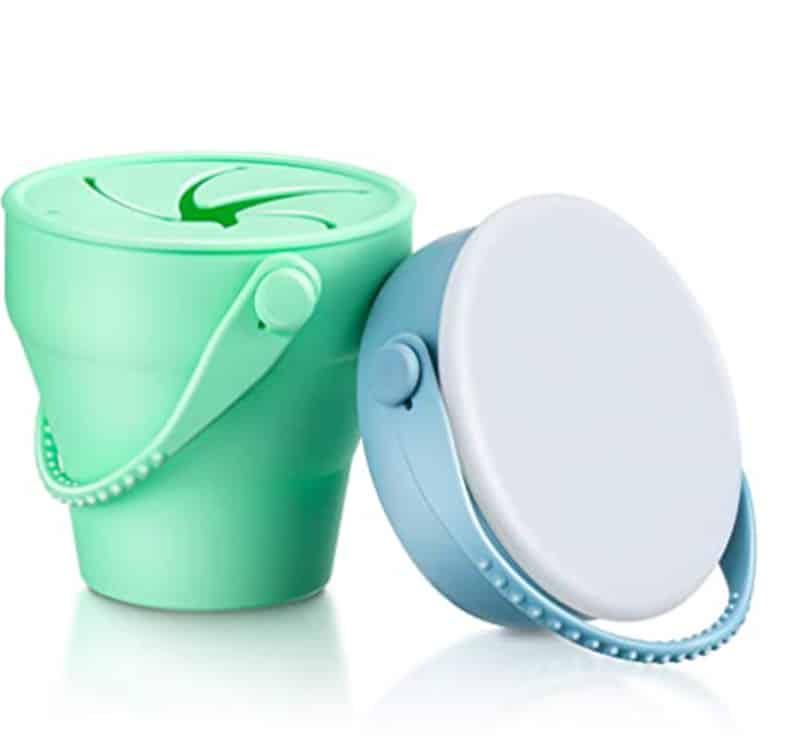 With novel leak-proof design, and the double protection of the lid, silicone snack cup could prevent snacks from falling, also making the snacks not easy to damp, prevent dust from falling
The baby can easily take out snacks, the movable handle design allows to carry easily
Baby snack cup adopts collapsible design, will convenient and better storage when not in use, saving space and organize well, the size is suitable for the cup
Made of silicone, collapsible snack container is soft and durable, can stand -40 Fahrenheit/ +446 Fahrenheit
Dishwasher and microwave safe,and BPA / PVC / lead / phthalate-free.
2.8: Collapsible Travel cup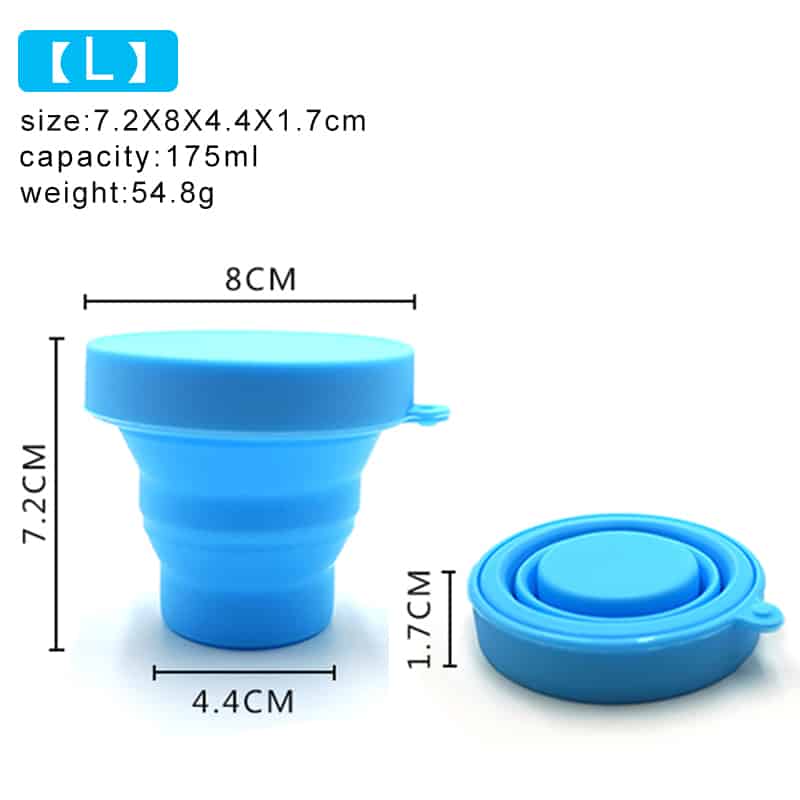 These outdoor collapsible cups are made of Food grade silicone(BPA Free).
The wrist strap on them allows you to attach them to your backpack, diaper bag,toiletry bags, or whatever you need to attach it to.Super easy to clean(dishwasher safe).
The tab on the bottom of the cup makes it easy to open it up as well as making it more stable when placed on a flat surface.
Collapsible travel cups are made of food grade silicone,doesn't absorb flavors or smells,environmentally friendly and reusable.They all come with lids that go on tightly, keeping contaminates out of your cup.
These folding travel cups are multi-purpose. From home to outdoor traveling and Hiking, to kids, to adults, for your pets. Its limitless to what you can use them for.
2.9: Collapsible pets feeding plate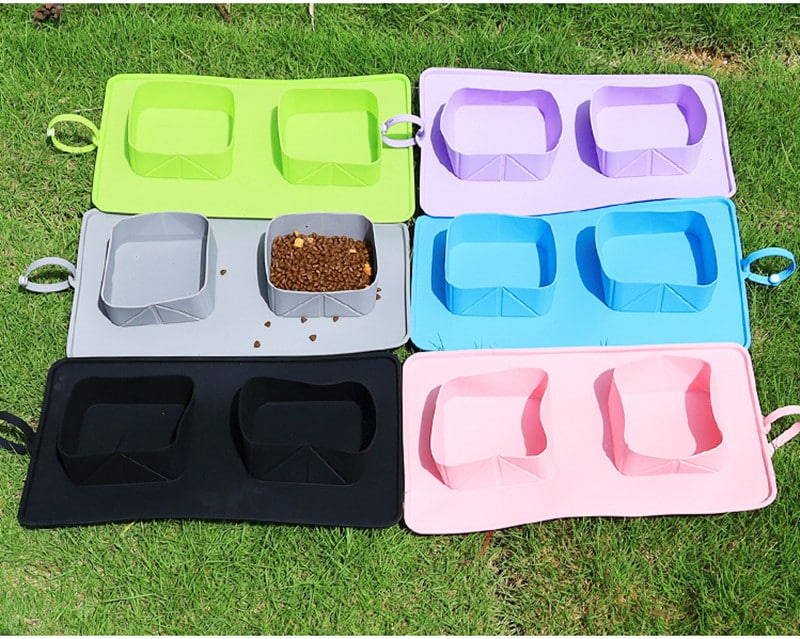 Made of 100% food grade silicone, non-toxic, high temperature resistant, no odor, strong plasticity, foldable and collapsible, clean and hygienic, take care of health of pets.
Easy to clean and storage, perfect for traveling, hiking, camping and walking. This collapsible travel pet bowl feeding mat is great companion for outdoor trips, enjoy great time with your little friends.
This product is equivalent to 1 anti-spill pad + 1 slow feeder bowl + 1 pet bowl. The bone-like silicone food container allow pets eats slowly, the raised edge is equivalent to anti-spill pad, effectively preventing food and water from spilling on the ground. One side is the slow feeder bowl for holding food, the other side is the bowl for holding water.
Effectively extend pet's eating time, control eating speed, prevent flatulence, reduce burden of stomach, improve digestion, and stimulate pet's intellectual development.
Silicone has its own anti-slip properties. When pets eat, the silicone pad will increase friction with ground to prevent pet from moving, dragging or knocking the bowl while eating. Keep the floor clean!
3. Others:
3.1:Collapsible Hair Dryer Diffuser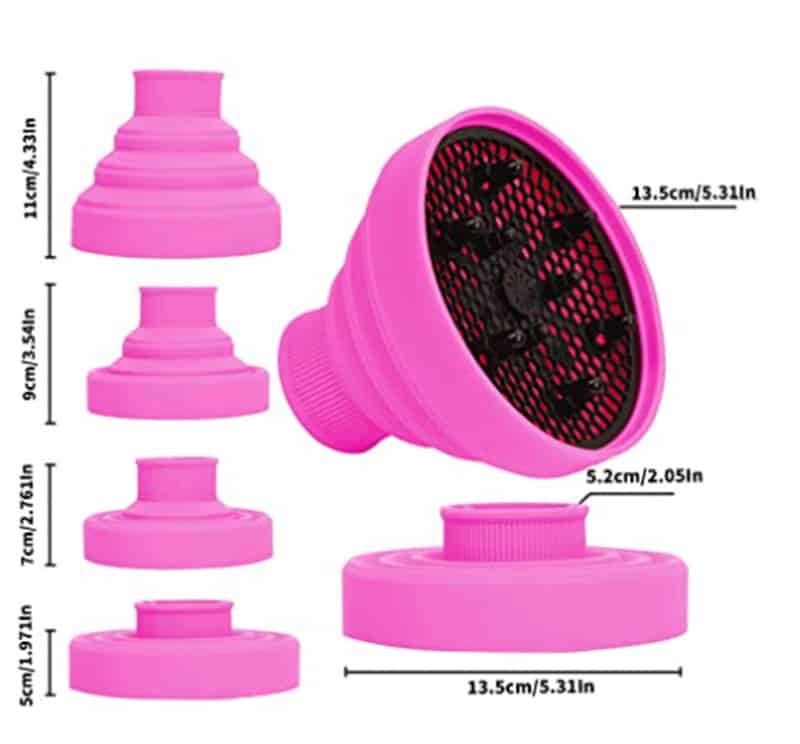 Fight frizz and get the amazing lift and hair volume you want quickly and easily no matter your hair length, style or hair type! It adds shine and gorgeous volume to naturally fine, wavy, curly or super curly hair and works great with permed or other salon styled hair.

This attachment is made from flexible and lightweight silicone rubber that can stretch to fit blow dryers with 1.6" up to 2" openings. It pops on and off in just a couple of seconds, so no need to fumble around with complicated attachment points or rigid snap on accessories.

Easily collapse or expand your hair diffuser to take it with you while traveling plus we include a convenient drawstring travel bag. Most hotels have hair blow dryers with 1.6" to 2" openings, which means this attachment can be used most places you vacation and travel to.

The unique volumizing design allows your blow dryer to dry your hair faster than without the attachment! That means less time prepping and getting ready and less chance for frizz or tangles to set into wet or damp hair. You'll love how fast it works and how easy it is to use!
Conclusion
From the above information. You can see that Collapsible was widely used in the Silicone industry. Such as home shorage, Travelling, Accessories system.
ZSR Group has rich experience in producing Custom silicone products with FDA or LFGB Approved standards. We have the FDA register list number is 3011147430.
Any Silicone products or Silicone projects need technical support, you also can custom Silicone products at ZSR Group.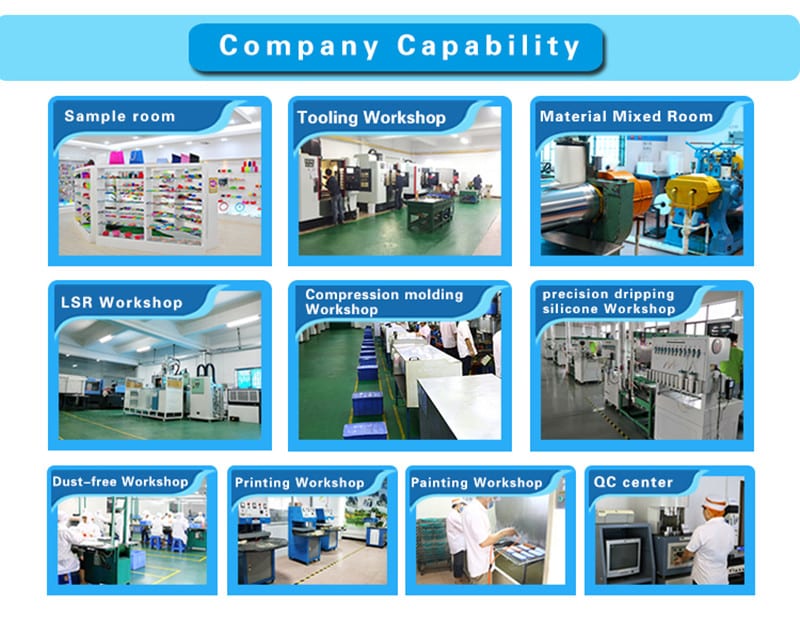 The silicone collapsible bowl makes video
Z.S.R International Group(Hong Kong) co., Limited, is a one-stop supplier for molded silicone products and silicone products molding solution provider in the consumer products field. We offer OEM services from product design to Silicone products contact manufacturing. We have the capability for LSR molded silicone products, solid silicone molded products, molded silicone multi-colored products. We also can custom molded silicone, custom molded LSR, custom molded dripping injection dispensing (co-injection) silicone multi-colored products, custom tooling.