Characteristics of LSR
The characteristics of liquid silicone rubber have the advantages of small molecular weight, low viscosity, convenient processing and molding, and saving man-hours and resources. It is a two-part-platinum-cured silicone, which is a high-purity and non-toxic material with a lower compression set, lower outgassing, wide working temperature, Liquid silicone products have excellent characteristics such as non-toxic and environmentally friendly, low shrinkage, high mechanical strength, flame retardant, fireproof, and corrosion resistance.
The Liquid Silicone Rubber material is a two-part platinum-cured elastomer that can be injected into a mold cavity to manufacture a part. They consist of A and B. These are controlled to be 1:1 ratio dosing devices, and fully mixed by static mixes and then injected into injection tubes. Liquid Silicone Rubber is the Transparent or translucent liquid silicone, which can be pigmented to gain any color request through controllers.
LSR is very versatile in the elastomer industry and is seen across a whole spectrum of parts from consumer products to medical devices and everything in between.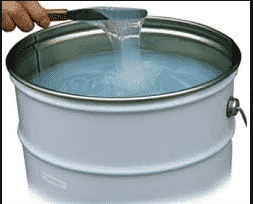 Liquid Silicone Rubber Properties
A: Precipitated liquid silicone rubber.
B: Fumed liquid silicone rubber.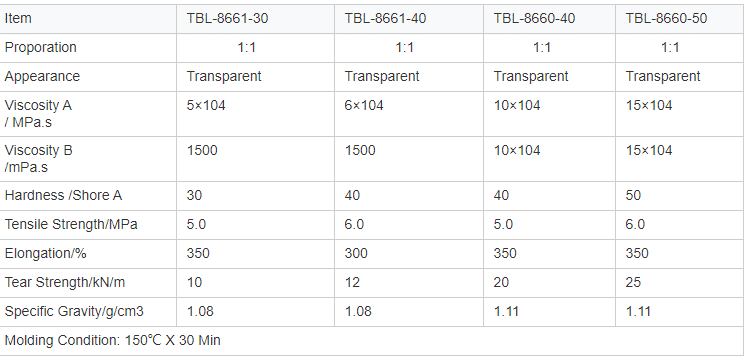 Biocompatibility: Under extensive testing, liquid silicone rubber has demonstrated superior compatibility with human tissue and body fluids. In comparison to other elastomers, LSR is resistant to bacteria growth and will not stain or corrode other materials.
LSR is also tasteless and odorless and can be formulated to comply with stringent FDA requirements. The material can be sterilized via a variety of methods, including steam autoclaving, ethylene oxide (ETO), gamma, e-beam and numerous other techniques, meeting all required approvals such as BfR XV, FDA 21 CFR 177.2600, USP Class VI.[3]
Durable: LSR parts can withstand extreme temperatures, which makes them an ideal choice for components under the hood of cars and in close proximity to engines. Parts fabricated via liquid silicone rubber injection molding are fire retardant and will not melt.
Chemical resistance: Liquid silicone rubber resists water, oxidation and some chemical solutions such as acids and alkali.
Temperature resistance: Compared to other elastomers, silicone can withstand a wide range of high/low-temperature extremes.
Mechanical properties: LSR has good elongation, high tear and tensile strength, excellent flexibility and a hardness range of 5 to 80 Shore A.
Electrical properties: LSR has excellent insulating properties, which offer an appealing option for a host of electrical applications. Compared to conventional insulating material, silicone can perform in far higher and lower temperatures.
Transparency and pigmentation: LSR possesses a natural transparency, this attribute makes it possible to produce, colorful, custom, molded products.
Types of LSR
There are many types of LSR materials. Some include:
Medical grades: In the later stages, an LSR will get stripped of extractable for medical applications, which have very sensitive requirements to avoid interacting with tissues. Removing the extractables also increases the strength of the material. These grades are typically broken down into restrictive (implant less than 30 days) and unrestricted (implant greater than 30 days).  The composition of these grades are normally the same, but it is the level of biocompatibility testing that was performed on the material. Many vendors establish FDA master files to help customers get approval for their medical device.
Self-lubricating: Incompatible fluids can be mixed into the components. Once the silicone cures, this material will bloom to the surface to create a slippery surface. Then, 1.5 to 3 percent of phenyl fluid is added to the silicone depending on the rate of fluid the customer wants to bloom.
Conductive: Conductive-grade carbon black is added to the LSR components. These grades have very good mechanical properties compared to metal particle-filled silicone and can get down to 9 ohm-cm volume resistivity.
Self-bonding: Adhesion promoters are added. This offers primerless adhesion to various substrates. The material works well on glass-filled nylons, stainless steel, aluminum and polystyrene. It offers a perfect solution for composite seals to reduce assembly components or provide even better sealing between two mating components.
Radio Opaque: Barium sulfate is added to allow the silicone part to be detected under X-Ray. This works well for medical applications such as wound drains and catheters.
FLSR: Fluorine is reacted to the polymer chain and can be blended typically at 60/40 ratio or a 100 percent fluorosilicone LSR (FLSR) polymer. The benefit is a highly resistant silicone for fuels and oils. Typically, these FLSR won't meet current MIL standards for fluorosilicone. At the present time, there is no FDA food-grade or medical polymers.
Flame Retardant: Most LSR rubber will meet a UL 94 HB rating without any additives. Higher ratings, like V1 or VO, require additives that release water when decomposed.
Fast Cure: Just like with ethylene-propylene where a terpolymer with double bonds is added, a manufacturer of LSRs can determine the level of crosslinking of the elastomer by controlling the amount of functional groups that are added as cure sites in the material. This results in higher reactivity to produce very quick cycle times for mass production of silicone products.
Liquid Silicone Rubber Applications:
They are in :
Home&housewares & Appliances ( Kitchen & dinning&table & Drinkware &household.etc.)
Baby & Toys ( Baby care & Baby Feeding & Baby Toy & kids learning toy etc)
Health & Beauty & Personal Care (Oral care & Beauty tools/Accessories & hair care,etc.)
Stationery & Office Products(Arts & Crafts& School products & Office products etc. )
Sports & Outdoor & Garden ( Sports and fitness & Travelling & Outdoor portable etc. )
Pets Supplies
Electronic & Cell Phones Accessories ( Protective cover& Case, holder, etc.)
Automotive & Aerospace & Military
Smoking products
Promotional products (Licensed products & Mascot & Gifts & Blind box products)
Medical products
Especially in Valves and gauges, Membranes and seal rings, Irrigation and filtration parts, Pressure exit, check and one-way valves, Lighted panel buttons
When in high quantity, Liquid silicone rubber injection molding provides a consistent, efficient and cost-effective processing method appropriate for a wide variety of applications.
Learn More About Silicone Molding Method And Process
Conclusion
Liquid silicone rubber are widely used in Medical and our daily life. For more information on liquid silicone rubber, connect with us for assistance.
Z.S.R International Group(Hong Kong) co., Limited, is a one-stop supplier for molded silicone products and silicone products molding solution provider in the consumer products field. We offer OEM services from product design to Silicone products contact manufacturing. We have the capability for LSR molded silicone products, solid silicone molded products, molded silicone multi-colored products. We also can custom molded silicone, custom molded LSR, custom molded dripping injection dispensing (co-injection) silicone multi-colored products, custom tooling.