What Is the Difference Between Food-Grade Silicone and Regular Silicone?
What is silicone?
The silicone molecule is comprised of silicon, oxygen and quartz, a durable, hard, inflexible "rock", which is the most common component of sand. Due to its resiliency, non-porous surface and sustainability, food-grade silicone is essentially soft glass.
What is Food Grade silicone?
Food-grade silicone is a type of silicone that is safe for use with foods. Silicone is used frequently in making molds used for food that begins as liquids and solidify. It is non-toxic; does not stain food, dishes or cookware; is easily removed from cast objects; and is safe for use on various plastic objects.
Food-grade silicone is a non-toxic type of silicone that doesn't contain any chemical fillers or by products, making it safe for use with food. Silicon, the naturally occurring chemical element that makes up silicone, is a metalloid, which means it has properties of both metals and non-metals and is the second most abundant element in the earth's crust, after oxygen.
The food-grade silicone meets FDA and EU(LFGB)requirements for food contact and safety. Silicone is made from alternating silica and oxygen molecules. The silicone that makes up our Stasher bags is made from these foundational elements and combined with carbon to create a raw silicone product. This material is then cured under heat and pressure to create silicone parts that are sturdy, inert and versatile.
More About Food Grade Silicone
Food-grade silicone is a versatile and robust man-made synthetic polymer, made up primarily of non-toxic silica.
Known for its unique features, FDA food-grade silicone is resistant to extreme temperatures, stresses and environments. Food-grade silicone is commonly used for a wide range of purposes within the food and beverage sector, replacing more traditional options such as rubber.
FDA compliance signifies that the material is safe for direct contact with food, making food-grade silicone an ideal tool to be used within the manufacturing, packing, packaging, transport or holding of food.
There are several key factors that have established FDA food-grade silicone as a leading material for use within the food manufacturing and processing industry and paved the way for its use in food applications.
Once approved by the FDA or EU(LFGB), the properties of food-grade silicone make it a safe and non-toxic member of the silicone family, ideal for use in food and beverage applications.
FDA food-grade silicone is used for a wide number of purposes within the food sector, including: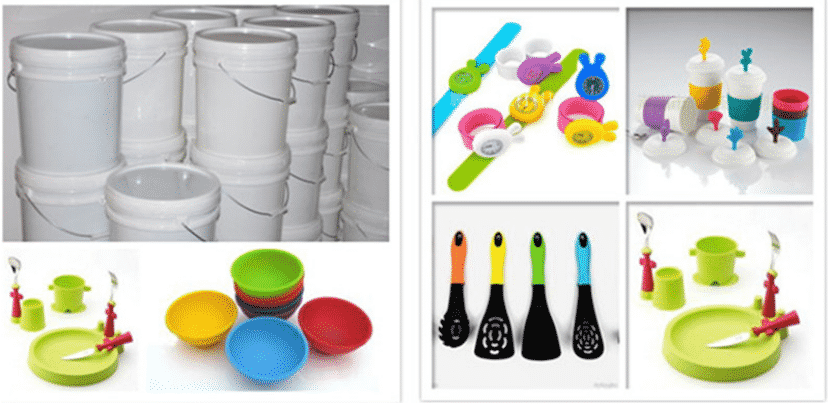 What is regular silicone?
Regular silicone is not safe for use with foods. Silicone is used frequently in the industry used. Such as Auto, Industry, Aerospace used.
The regular silicone product smell of odor. However, it should be noted that some food-grade silica gels also have a little odor, which is because the production process does not affect the quality, safety, and other issues, and the odor will be automatically eliminated after a period of time. The regular odor is very high.
Regular silicone products are easily deformed and rough to the touch.
Conclusion:
In ZSR group, most of our products are made of Food Grade silicone(FDA or LFGB standard). Contact us if you have any custom-molded silicone products that need help.
Z.S.R International Group(Hong Kong) co., Limited, is a one-stop supplier for molded silicone products and silicone products molding solution provider in the consumer products field. We offer OEM services from product design to Silicone products contact manufacturing. We have the capability for LSR molded silicone products, solid silicone molded products, molded silicone multi-colored products. We also can custom molded silicone, custom molded LSR, custom molded dripping injection dispensing (co-injection) silicone multi-colored products, custom tooling.