Dripping injection dispensing(co-injection) molding Applications
Dripping Injection Dispensing(co-injection) Molding is a process for making silicone multicolored products. They are always used for made multicolored products and cute products for aby, Children or Ladys.
Industries And Applications
For more than 10 years, Z.S.R Group offer co-injection dripping (epoxy) molding to Brands/Wholesalers/Retailers for consumer goods. As we own 6 sets of co-injection dripping (epoxy) molding lines.
As the pioneer and industry leader in Co-injection dripping molding Technology, We have extensive co-injection science knowledge and the most application experience.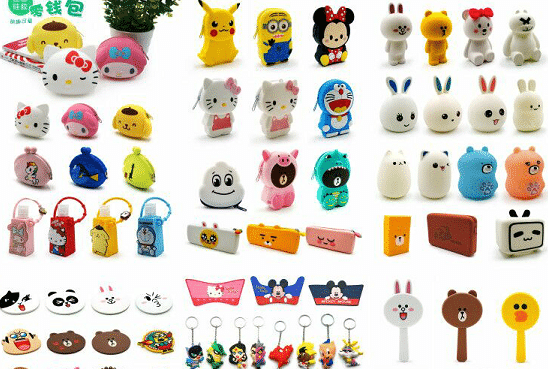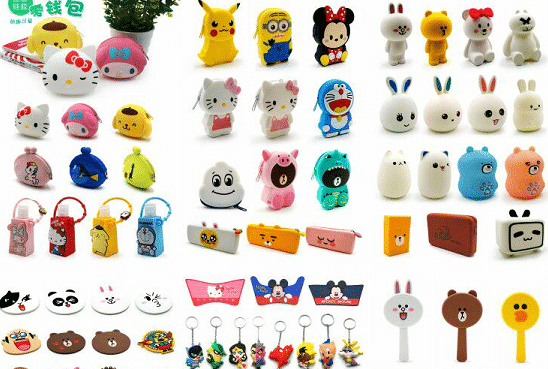 Learn More About Silicone Molding Method And Process
The world's leading brands(we can not show here because of the NDA)and Licensee (such as Line Friends, Kakao Friends, Disney, Universal Studio (NBC Universal), Hasbro, Mcdonald's, Hello Kitty, Pokemon, Winnie the Pooh, Mickey Mouse, Star Wars, Anpanman/アンパンマン, Jump, Mario, Marvel, ASTRO BOY, Miffy, Snoopy, Rilakkuma, Doraemon, Minions, Starbucks, P&G, Cocacola, SpongeBob, Warner Bros., MGA Entertainment, Olympic, Forbidden City Culture, etc)  rely on our Co-injection dripping molding Technology to deliver solutions that outperform.
We have helped this licensee, Entertainment Culture, licensed, Advertising and Marketing companies make more than 1000 models Ip's/Movie/ Animation/Character peripheral cute products and promotional gifts.  Please contact us with your application today.


we've been manufacturing a wide range of silicone products, mainly focused on customized silicone consumer products. Our one-stop silicone products manufacturing factory operates at a high capacity and is focused on producing your personalized silicone products to meet your scalability requirements。
Cooperate with LineFriends: Pencil case, Hand Mirror, Cup Coaster, Bags, Lids, 3D keyring, Nametags, Silicone pouch, airport pro case, phone case, mobile phone stand, phone holder, Silicone cup and cover, Silicone purse bag, Silicone multi-colored pouch, etc.
Cooperate with KakaoFriends: Pencil cases, Bags, Lids, night lights, Airpod cases, phone cases, luggage tag, 3D Models, etc.
Custom Co-Injection Dripping Molding Solutions For Your Business
Dripping injection dispensing (co-injection)molding Applications is widely used in our daily life, For more information for CO – Injection Dripping Molding solutions, contact us.
Z.S.R International Group(Hong Kong) co., Limited, is a one-stop supplier for molded silicone products and silicone products molding solution provider in the consumer products field. We offer OEM services from product design to Silicone products contact manufacturing. We have the capability for LSR molded silicone products, solid silicone molded products, molded silicone multi-colored products. We also can custom molded silicone, custom molded LSR, custom molded dripping injection dispensing (co-injection) silicone multi-colored products, custom tooling.